---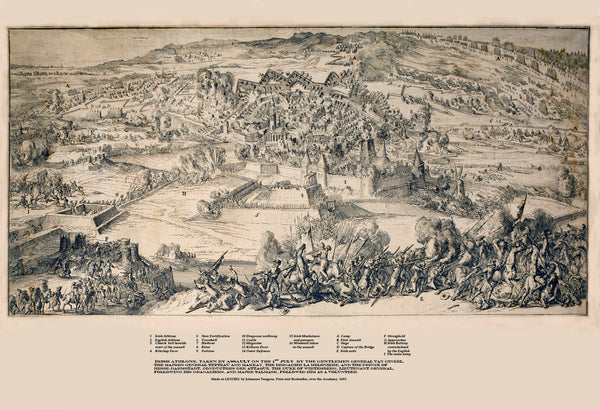 This is our limited edition lithograph taken from the original engraving effected in Holland following the victory of William of Orange over the French and Irish soldiery besieged at Athlone in 1691. It followed what was then the most ferocious artillery bombardment ever known. The accompanying narrative indicates the main battle positions and events. An edition is also available with the original Dutch and French narrative but a consequence a smaller graphic. An edition is also available with a more concentrated scene from the battle an again hand coloured an taken from our original also by Johanna Tangena at Leyden in Holland in 1691.
Media :  Museum quality archival acid free 210 gsm 
Edition: Sonna Arts  limited edition 19.015 x 12.953 ins
Postage: The price includes postage unless otherwise stated.