---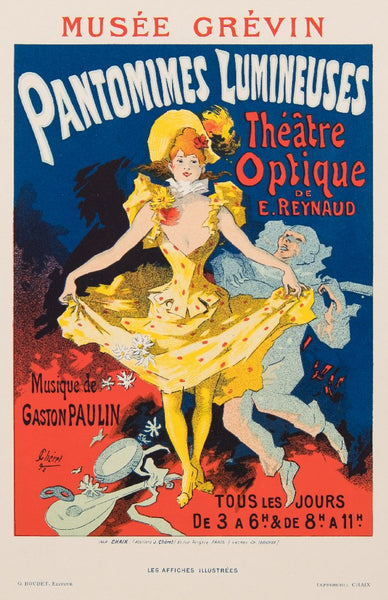 One of the most important pieces of poster art ever created during the Belle Epoque. The lithograph was created by Jules Cheret one of

 

the parents of poster art and produced by Impremerie CHAIX of Paris and of which he was the Artistic Directoir. This small format poster one of a limited series of 1,025 was produced for Les Affiches Illustrees in 1896. It stands

  

31 x 22 cm

 

Condition very good.

 

Grevin Museum at the time was a waxwork museum charged with a hall of mirrors. The optical theatrics of the lighted pantomime was one of the top aris attractions of the Belle Epoque. Unless otherwise stated postage cost is included in the price.